[ad_1]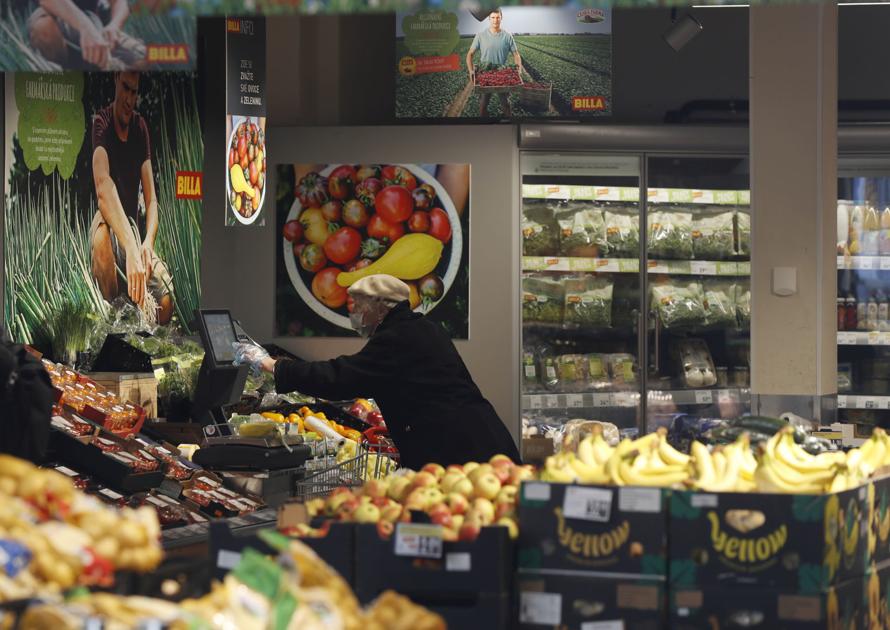 #inform-video-player-1 .inform-embed margin-top: 10px; margin-bottom: 20px;
#inform-video-player-2 .inform-embed margin-top: 10px; margin-bottom: 20px;
A lot of people don't really cook.
According to Forbes Magazine, about a third of Americans dine out at fast-food restaurants daily. Other sources say 60 percent of residents dine out three or four times a week, but even when people are dining at home, they're not doing a lot of meal planning.
Setting aside, the meal prep delivery services like Blue Apron or Hello Fresh, most household kitchens are stocked with pre-packaged meals — frozen pizzas, pastas with sauce — as well as one-ingredient box dinners and plastic-wrapped meat.
These are the sections that take up the most space at the local grocery store. They're what sells.
During the lead-up (and beyond) of social distancing brought on by worries about COVID-19, a lot of these foods are in short supply. Clerks can't refill shelves and cases fast enough.
Cathy Shaw, a clinical dietitian at West Virginia University Medicine in Morgantown, recommended that — along with storing up the types of foods people normally eat — people also should buy plenty of fresh fruits and vegetables.
They should also go ahead and buy things like frozen and canned vegetables.
"Those can really be a healthy option if you know you're not going to be getting to the grocery store for a while," she said.
She also recommended that if you're going to buy a lot of meat, you should break it up into separate packages and freeze it.
"And beans are great," she said. "They're cheap and usually accessible."
Shaw said she encouraged people to keep their meal prep simple. Elaborate dinners with a captive audience aren't a great idea –and if you run out of ideas or have no idea what you're supposed to do with all that cabbage you bought, Shaw recommended using one of the cooking apps like SuperCook, Tasty or Cookpad.
These allow users to enter whatever ingredients they happen to have on hand to get recipe suggestions.
"You can find some great ideas there," she said.
Of course, not everyone is used to making lots of meal plans. What is healthy eating, anyway?
"Basically, just follow the healthy eating plan by MyPlate," she said.
MyPlate, through choosemyplate.gov, is a program and website through the U.S. Department of Agriculture that gives guidelines on healthy eating.
"If you're going to plan a meal, just make sure you have a protein, a vegetable and some type of whole grain," Shaw said.
While this type of information is usually preached through public education and should be almost ingrained in adults, people sometimes forget the details.
"And doing meal prep can be fun," Shaw said. "You can get the kids involved and be creative."
The nutritionist supported healthy eating, but she agreed that it was a good idea to keep some comfort food around.
"When people are under stress, they want to reach out for the cookies, the cake, the pies and the ice cream because these things make us feel better," she said.
But she recommended moderation.
"Otherwise, we'll be dealing with those decisions in a month when we're eating normally again," Shaw said.
She thought it was a good idea to stock around 80 percent good, wholesome foods, leave the remaining 20 percent for the junk, but to watch overeating or stress eating.
As the dietitian for the medical weight management program at WVU Medicine, Shaw said eating out of emotion was a slippery slope.
Eating as a response to stress can trigger physiological changes that make you feel like you have to eat more.
"Once you start, it's very difficult to break the cycle," she said. "I tell folks to practice mindful eating — like really step back and pause. Think about what you're doing first."
#inform-video-player-3 .inform-embed margin-top: 10px; margin-bottom: 20px;
Source link