[ad_1]
The Dottie Fuqua Women's Heart Support Network was built on the foundations of flourish, nourish, and thrive. Flourish is about mindfulness and stress relief, while nourish focuses on healthy eating and thrive is focused on purposeful movement. Area women will get to take part in a 21-day healthy eating challenge starting Monday, June 8.
To kick things off, and prepare for the challenge, Avril James, the program coordinator for Fayette and Newnan, will lead an interactive discussion on moving to a whole foods, plant-based diet, on Thursday, June 4 at 5 p.m.
"The benefit of a whole-foods, plant-based diet is bountiful and well-researched: improved cardiovascular health, better outcomes for Type 2 diabetes, and decreased incidences of cancer," said James. "These foods are also less calorically dense, aren't processed, and help people reduce their total cholesterol, lower their blood pressure, and reduce their sugar intake."
James will check in with participants during the 21-day challenge. They will all have menus and a grocery list to make the challenge as easy to follow as possible.
"There will be a lot of chopping involved, but not a lot of heavy cooking," said James. "We will also record the discussion so that participants can reference it throughout the challenge."
Piedmont Women's Heart Support Network will also host two lunchtime virtual workshops focused on nutrition in June. "All About Lipids" at noon on Thursday, June 11, with Barb Conlon, a nurse practitioner, and "Healthy Home Cooking Using Pantry Staples," at Noon on Tuesday, June 30 with Healthy Chef "Partyologist" Nancy Waldeck.
All of the classes offered are on-line and are free.
Learn more about The Women's Heart Support Network and these free programs, as well as register, at www.piedmont.org/womensheartsupport.
The Women's Heart Support Network started at Piedmont Atlanta Hospital and expanded to Piedmont Fayette, thanks to generous donations from Fayetteville resident and Piedmont Foundation Board Member Vicki Turner. The program further expanded to hire a full-time program coordinator and began serving Piedmont Newnan thanks to a grant from the Cigna Foundation.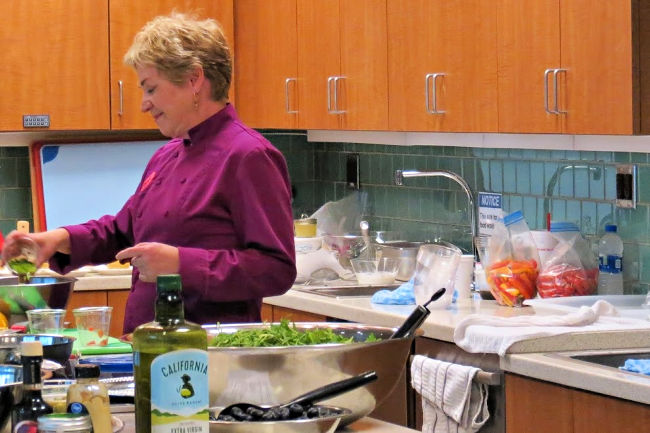 Source link