[ad_1]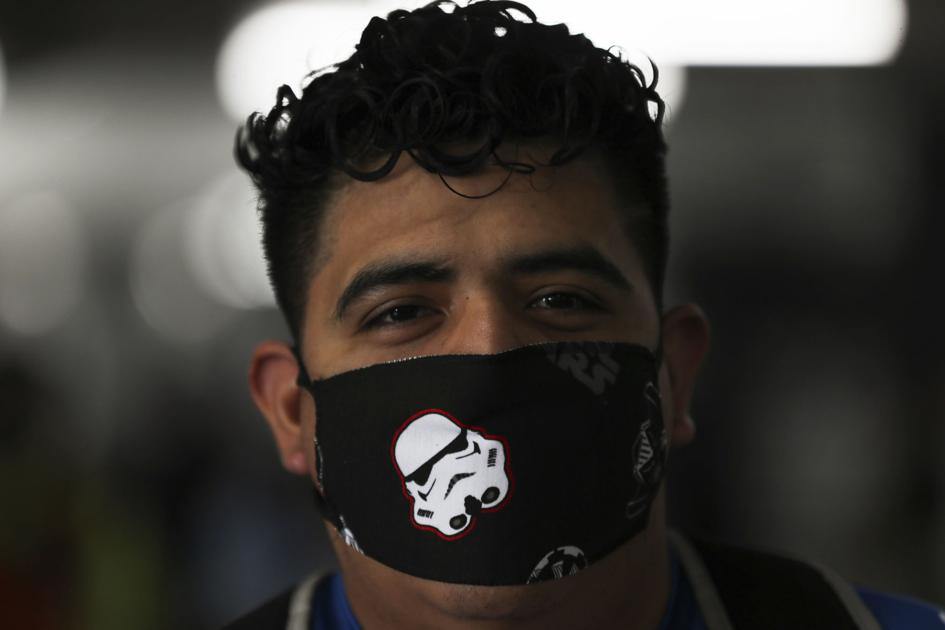 Wearing a face mask or a face covering is the going to be the new normal during the coronavirus pandemic, experts say. But do you have to wear them all the time?
It's voluntary to wear one, but local and federal health officials strongly recommend covering your nose and mouth in public to help slow the spread of COVID-19. It protects the people around you if you are infected but don't have symptoms, the Centers for Disease Control and Prevention says.
Face coverings do not replace social distancing and frequent handwashing, experts said.
What kind of covering should I use?
The public should wear cloth face coverings, such as a homemade mask, a bandana or a scarf, New Orleans health officials said. Surgical masks and N95 masks should be reserved for medical professionals.
Who should not wear a mask?
Face coverings are not recommended for children younger than 2 years old, anyone who has trouble breathing or someone who is unconscious or unable to remove the mask without assistance, according to the CDC.
[embedded content]
Here's what is required or suggested for different activities.
IF YOU ARE SICK
You should stay home, except to get medical care. If you have to leave your home, you should wear a mask.
If you live with other people or animals, wear a mask when you are around them. You should isolate yourself in a room.
If you are alone, you don't need to wear a mask. Cover your cough or sneezes in other ways.
AT HOME
If you are well, you don't need to cover your face.
If you are caring for a sick person, you can wear a mask while you are in the room with the person, but it is unclear how effective it is. Wash your hands and avoid touching your face.
AT THE GROCERY STORE, PHARMACY OR OTHER ESSENTIAL BUSINESS
Yes, you should wear a mask if you are shopping or working.
AT WORK
If you are an essential employee and you come into contact with many people throughout the day, the New Orleans Health Department says you should wear a mask.
GETTING TAKE-OUT FOOD ORDERS
Yes, the New Orleans Health Department says you should wear a face covering when you pick up orders.
IF YOU ARE GOING FOR A WALK, RUN OR BIKE RIDE
A face mask is preferred, but not required. You should stay at least six feet from other people and avoid gathering in groups, New Orleans health officials said.
AT THE DOCTOR
Yes, you should wear a mask when you are in public.
Here's some more mask advice from the CDC and the New Orleans Health Department:
Cloth face coverings should fit snugly but comfortably against the side of the face.
Do not touch your face covering while wearing a mask.
Wash your hands thoroughly before putting it on and when you are ready to remove it.
Wash face coverings after each use. A washing machine cycle with soap is good for sanitizing.
Store in a clean plastic bag.
Read more health advice related to coronavirus.
Here are instructions from the CDC about how to make masks.
Source link