[ad_1]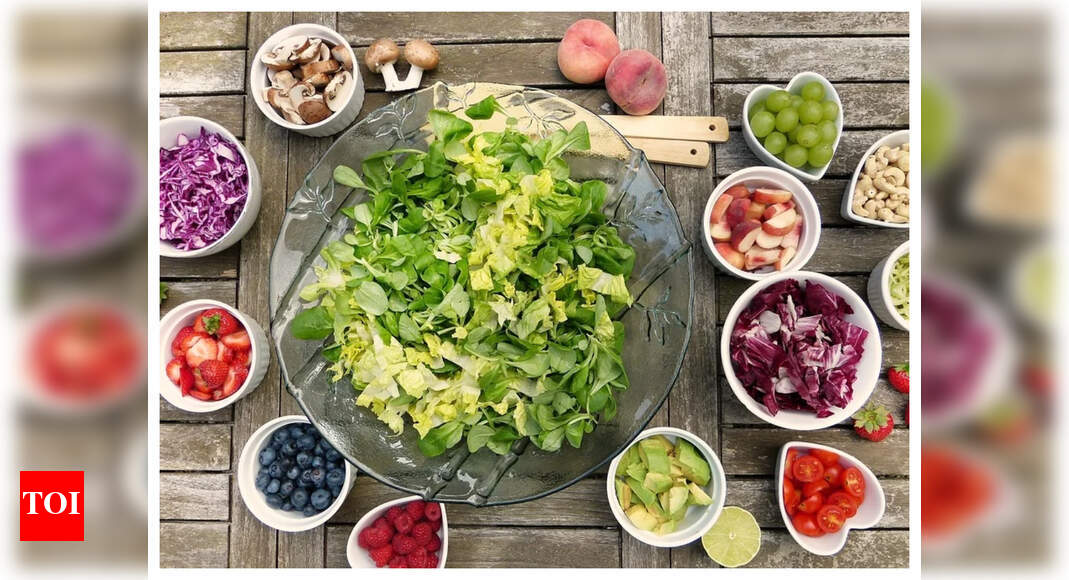 The three-month total lockdown and the subsequent work-from-home culture has contributed to unhealthy eating habits. With the lockdown still continuing in many regions of the country and people's tendencies of trying out street food at home, eating late at night, destruction of sleeping patterns and eating lots of biscuits, Maggi and rice has resulted in weight gain in men, women and children. Dr Ritika Dua, an expert dietician & Ayurveda practitioner believes that planning your meals in the post-lockdown era is the need of the hour. If you have suffered weight gain as a result of the lockdown, here's what you should eat now to shed it all!
Best diet to follow at home: Low-carb, high-protein
Since people do not want to go out much, they are preferring for a 'no fuss' diet plan that doesn't need overly specific food products. Dr Dua suggests following a low-carb, high-protein diet comprising of homemade food. "Popular diets like Keto, Veganism, Paleo, Mediterranian have their own merits. But most of them require food products that are not easily available in Indian kitchens. Nobody wants to make a run for the stores at this time. The low-carb, high-protein plan is simpler to follow in terms of availability and options of food items that can be consumed. Plus, it keeps the stomach full the entire day, significantly reducing the chances of cheating. This diet can be combined with intermittent fasting as well."
What should you eat in a day?
Dr Dua recommends the following diet plan to easily shed weight while staying at home.
8:00 AM: After waking up- lukewarm detox water (Chia seeds water/Jeera Saunf water/Cinnamon water)

8:30 AM: Pre-breakfast 5 almonds (pre-soaked), 2 walnuts (peeled). Can take milk tea but without sugar and with less milk

9:00 AM: Breakfast- Veggie Sandwich/Oats/Poha with Green Tea or Green Coffee

10:30 AM: Pre-Lunch- 1 Low-carb fruit like Apple/Kiwi/Pineapple/Pear without salt or chaat masala

01:00 PM: Lunch- 2 Oats chapati with 200 gms vegetables, 200 gms curd and 100 gms green salad. You can cook any vegetable in 1 tsp oil except potatoes, carrots, peas and arvi (Colocasia roots). Take veggies like capsicum, beans, bottle gourd (Ghia or Lauki), ridged gourd (Tori), Indian round gourd (Tinda).

04:00 PM: Mid-Evening- Green Tea/Green Coffee/ 200 gms roasted Makhane (lotus seeds) or Chaney (chickpeas)

07:00 PM: Dinner- 200 gms Tofu salad with broccoli, mushroom, capsicum and onion. Or 4 boiled eggs without yolk. You can also make a salad of 100 gms boiled egg and 100 gms veggies. Take with a cup of green tea or green coffee.
08:30 PM: Before bed- 1 cup of detox tea of Triphala powder in lukewarm water.

To do or not to do: Intermittent fasting?

The popularity of intermittent fasting for weight loss has also increased in the last few years. It can be a good weight loss strategy while people are staying at home, Dr Dua believes, "Intermittent fasting requires a person to fast starting from 10 hours to 12 and gradually 16 hours between meals. It is a great option for busy professionals who can only take the time to eat once or twice a day. A fruit or fruit juice is the best option to break your fast. If you want to adopt this diet with intermittent fasting, simply skip breakfast or lunch according to your schedule and only have two meals within 8 hours window."

Ultimately, the truth remains that a good weight loss strategy is the one you can follow. And this diet plan should solve that problem!

By: Shikha Prasoon

Source link