[ad_1]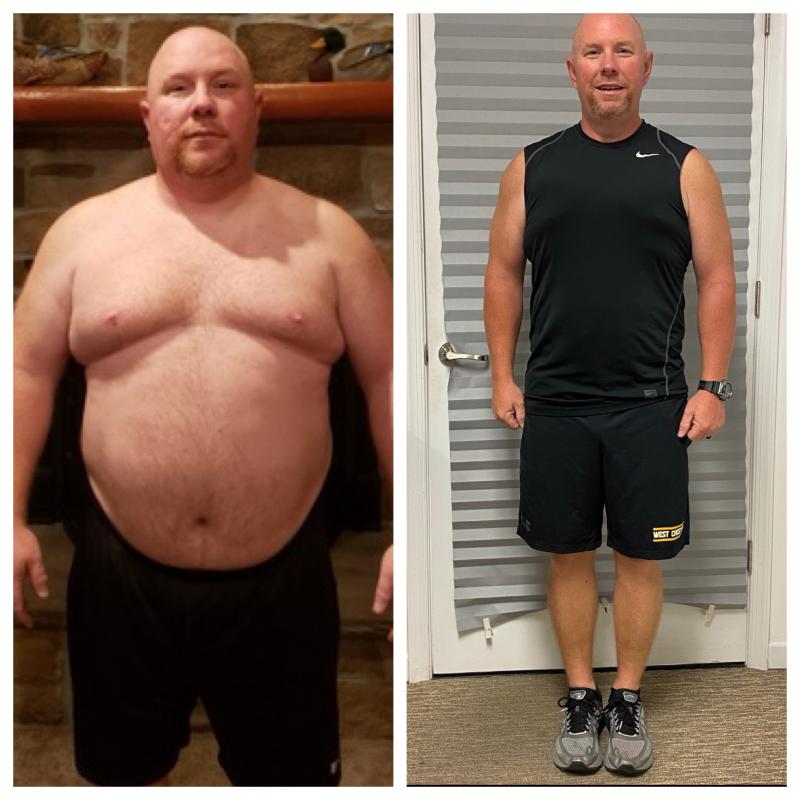 Joe Anderson was determined to change the condition of his health. He was overweight, always tired, and unhappy with his appearance. He was suffering from sleep apnea, high blood pressure, and high cholesterol, and he needed to find a way to get back in shape. That's when he realized he needed professional help and called us to schedule a body transformation so he could take control of his health.
Like many Americans, the responsibilities of life made it very difficult for Joe to get in shape.
"I didn't know if I had what it took to change my lifestyle after eating badly for so many years," he said. "My work schedule is hectic. I don't always get home on time, and occasionally work weekends and nights."
Despite these difficulties, Joe started his transformation in early February, and with each passing week, he noticed results that helped him become more focused and dedicated to the program.
"It only took a few days to notice positive changes in the way I felt," he said. "I was more alert, had more energy, and by week four could see a major change in my physical appearance."
As fate would have it, the coronavirus spread, forcing us to change how we trained, but it didn't change the results.
When public gyms closed down, we took a different approach. We made custom home workouts for Joe that could be done with limited equipment and body-weight movements. We taught them to him right in the privacy of his home with Zoom training sessions. Most of his cardio was done speed walking outside until he lost enough weight to begin running. None of this slowed Joe down, and he continued to lose an average of over three pounds a week.
By the time he finished his transformation, his results were so inspirational that friends who had not seen him for a while didn't recognize him at all. In fact, his change in appearance made such a large impact on those around him that a medical professional who did his physical signed up for our 12-week body transformation program because of his amazing results.
"My goal when I started this transformation was to get healthier both physically and mentally," Joe said. "I was constantly beating myself up over my appearance and lack of motivation to get in shape. In addition, I wanted to get off the medications for high blood pressure, cholesterol and heartburn."
By the time he finished our 12-week body transformation, his dreams became reality, and he accomplished every one of the above goals and more.
After six months, Joe had lost 74 pounds and 51 percent of his overall body fat. His waist size dropped from 44 to 34 inches. He was able to get off two different blood pressure prescriptions and his cholesterol medication. His blood sugar went from prediabetic to completely normal, and he now looks and feels great.
When asked about his overall experience with our program, Joe said, "This was one of the most amazing and challenging experiences of my life. The program is so challenging yet rewarding. It has changed my lifestyle for the better and no doubt added years to my life. If I can do it, anyone can do it. Just be sure to take your time. Fitness is a journey, not a race."
Well said, Joe, and congratulations on your new healthy body. You are an inspiration to anyone who wants to take control of their lives during this difficult time and get in shape.
Source link