[ad_1]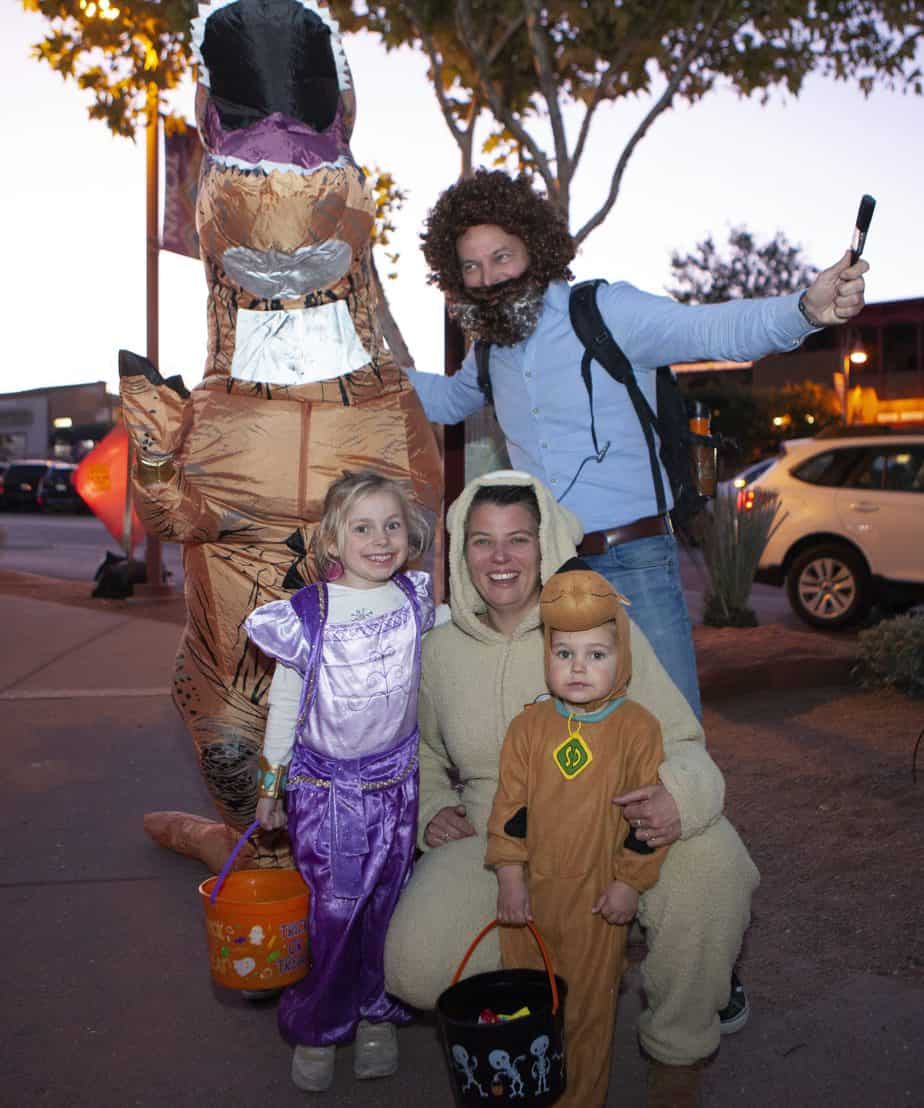 While many official commu­nity Halloween events — like the popular one held by Sedona Parks and Recreation Department — have been canceled this year as a result of COVID-19, trick-or-treating is still allowed and some Uptown merchants are planning to give out candy.
But like with anything these days, caution is being stressed.
"Many traditional Halloween activities can be high-risk for spreading viruses," the Centers for Disease Control and Prevention reported last week. "There are several safer, alternative ways to participate in Halloween. If you may have COVID-19 or you may have been exposed to someone with COVID-19, you should not participate in in-person Halloween festivities and should not give out candy to trick-or-treaters."
The CDC recommends these lower-risk alternatives on Halloween:
■ Carving or decorating pump­kins with members of your house­hold and displaying them.
■ Carving or decorating pump­kins outside, with neighbors or friends at a safe distance.
■ Decorating your house, apart­ment or living space.
■ Doing a Halloween scavenger hunt where children are given lists of Halloween-themed things to look for while they walk outdoors from house to house admiring Halloween decorations at a distance.
■ Having a virtual Halloween costume contest.
■ Having a Halloween movie night with people you live with.
■ Having a scavenger hunt-style trick-or-treat search with your household members in or around your home rather than going house-to-house.
The CDC also stated that tradi­tional high-risk Halloween activi­ties should be avoided including participating in traditional trick-or-treating where treats are handed to children who go door to door; having trunk-or-treat where treats are handed out from trunks of cars lined up in large parking lots or attending crowded costume parties held indoors.
"We recognize that tradi­tional Halloween activi­ties look very different this year as a result of COVID-related precau­tions," Sedona Police Chief Charles Husted said. "Our hope is that families look for creative ways to still have fun while keeping themselves and others safe."
"I think people should generally try and find ways to have fun with the kids and family without taking unnecessary risks," Sedona City Manager Justin Clifton said. "So at our house, we'll get together with a few kids that already go to school together and host something in one of our backyards.
"The kids get some time to let loose in costumes and none of us increases the sphere of social contact beyond what it already is. Ultimately each family has to make its own choice. But there are ways to balance fun and safety."
Sedona Fire District Chief Jon Trautwein said his best advice is to follow state and federal guidelines regarding COVID-19.
"In regard to trick-or-treating, avoid direct contact with trick or treaters, give treats outdoors if possible, set up individual bags of treats for kids to take, wash your hands before handling treats and always wear a mask," he said. "If out and about, use a flashlight for visibility, wear reflec­tive clothing, use a non-flammable costume and children stay close to their parents. Have a safe, fun, night."
Source link