[ad_1]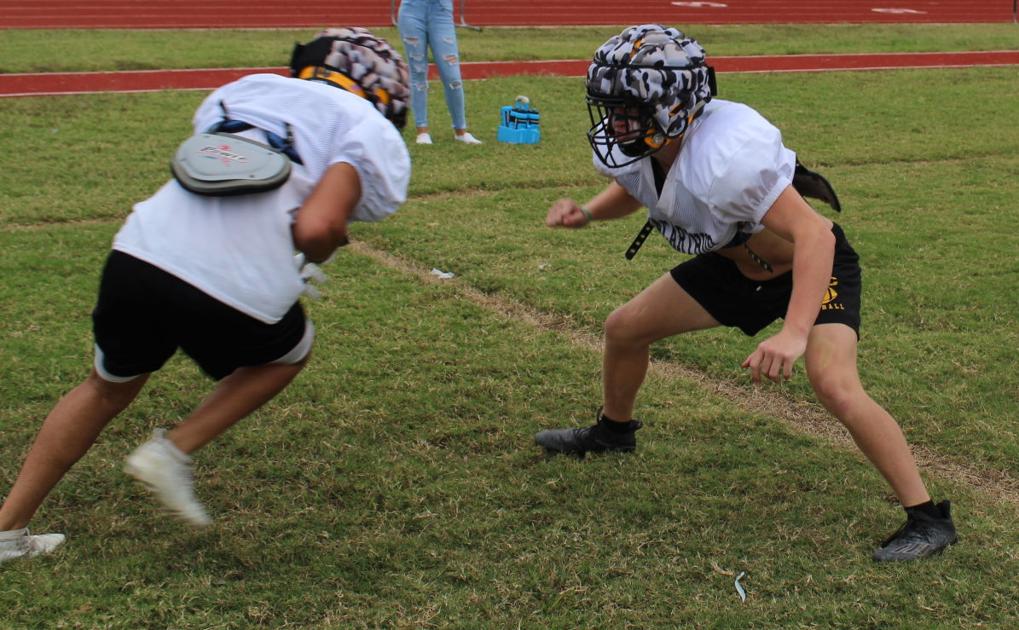 It's not uncommon for players to improve throughout their career, but even his coaches didn't necessarily see the rise of Chris Noble coming.
When the MacArthur linebacker started his high school career, he wasn't seen as a top prospect by many. MacArthur head coach Brett Manning said the young man who wrestled in the winter brought the wrestler toughness with him, his build (which his coach described as "shorter and rounder") and talent just weren't worthy of significant playing time.
By his junior year, he was still largely relegated to the JV team or standing on the sidelines during varsity games. Noble wasn't satisfied. So he began to dedicate himself to working out more frequently and eating better, even when it got frustrating.
"I was tired of just sitting on the bench," Noble said. "You get bored or tired of (working), you're not seeing results as soon as you do it. You see them like months later down the road."
The results began to show. While teenage bodys often transform at varying rates, Noble's metamorphosis was more pronounced than most. And while he's still a bit undersized by some standards at 5'10, his physique has certainly shifted.
"His body has just really changed since he's been in high school," Manning said. "These past couple of years especially, he's just really developed physically."
And after more than a year-long journey, he's seeing results on the field. Not only is he a starter, but he's raking up tackles at an alarming rate. In last week's win over Enid, Noble led the team with an astounding 18 tackles, surprising even his head coach.
"He's a hard worker and has honestly become a much better player than I thought I would be as a freshman or sophomore," Manning said.
Noble, for one, isn't surprised.
"I'm just glad I finally get to show, because I've always known I've been able to do it," Noble said.
Noble will likely have to keep that physique intact even after football and wrestling seasons are over. After high school, he hopes to either go to college or follow in the footsteps of his cousin, Corey Smith, and join the U.S. Marine Corps.
"I just want to serve my country like he did," Noble said.
Source link